Our Mission
We are committed to the discovery and development of disease modifying therapeutics to improve the lives of those suffering from autoimmune and inflammatory disease.
Leadership Team
Management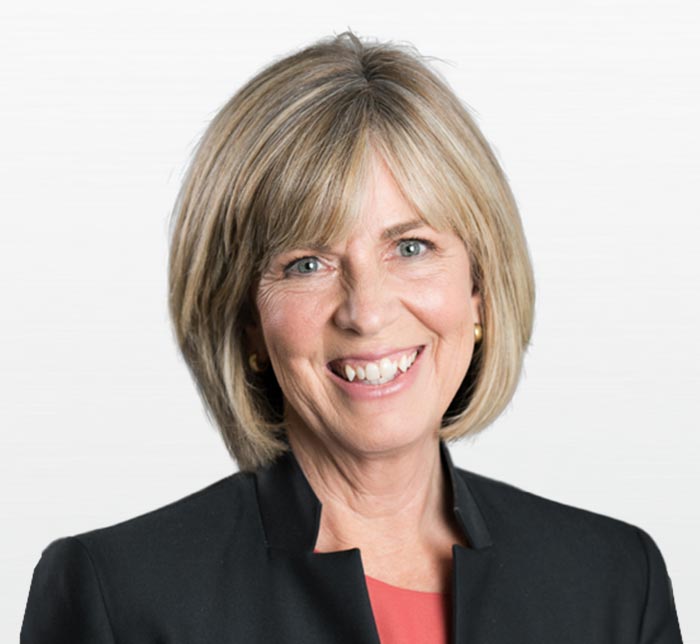 Katie Fanning
President & Chief Executive Officer
Kathleen Fanning is President and Chief Executive Officer at Mozart Therapeutics. She brings more than 35 years of leadership experience in both public and private biopharmaceutical companies. Prior to Mozart, she served as President and CEO at Nohla Therapeutics, a clinical-stage cell therapy company. During her tenure at Nohla, her strategic and operational leadership transitioned the company from an academic focus to a fully integrated business. Prior to Nohla, Ms. Fanning was Chief Operating Officer at VentiRx, and played an instrumental role in the strategic collaboration and company acquisition by Celgene. She has held senior leadership roles at Cell Therapeutics Inc., and CellPro Inc. that included Vice President of Business Development and Vice President of Sales and Marketing where she built and led global sales and marketing organizations. She also spent 13 years at Zeneca Pharmaceuticals (now AstraZeneca) holding positions of ascending responsibility across sales, marketing and early commercial development. Ms. Fanning received her B.A. in Zoology from Miami University in Oxford, Ohio. She serves as a Director of Egenesis Bio and Walden Biosciences.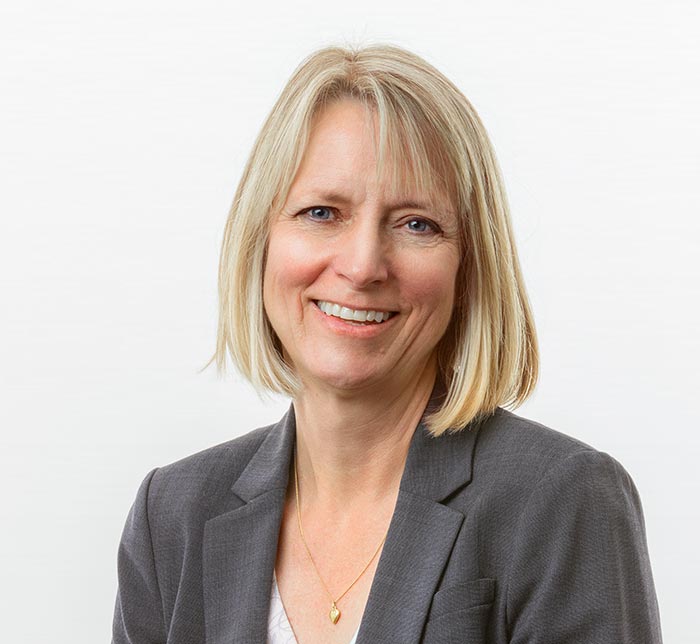 Kristine Swiderek PhD
Chief Scientific Officer
Kristine Swiderek is Chief Scientific Officer at Mozart Therapeutics. She has more than 25 years of research and leadership experience in the biopharmaceutical industry and a proven track record of discovering and developing a wide variety of protein therapeutics. Prior to Mozart, Dr. Swiderek was Senior VP of Research at Alpine Immune Sciences, where she was instrumental in building a pipeline advancing protein-based immunotherapies for treatment of autoimmune disease and cancer. As Chief Scientific Officer at OncoResponse and Theraclone, she developed and executed research and development strategies. She formed multiple R&D partnerships, advanced several therapeutic candidates into the clinic and was instrumental in the spin-out of OncoResponse. She has also held several positions of increasing responsibility at ZymoGenetics, a publicly-listed company where she advanced over a dozen candidates into clinical development. Dr. Swiderek received her Ph.D. in Protein Biochemistry from the Ruhr-Universität in Bochum, Germany. She completed her postdoctoral studies at City of Hope, Duarte, CA and at Indiana University, Indianapolis, IN. She is the author of over 60 peer-reviewed articles and manuscripts.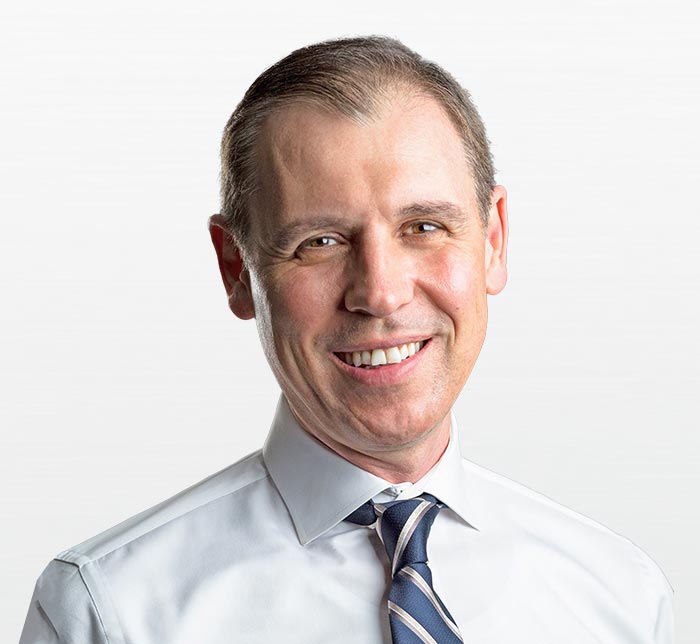 Jan Beck
Chief Operating Officer
Jan Beck is Chief Operating Officer at Mozart Therapeutics. He has over 20 years of international leadership experience in the pharma and biotech industry. Prior to joining Mozart, Jan was heading the R&D Operations at Lyell Immunopharma enabling the research teams on the mission to develop curative cell therapies for solid tumors with a focus on performance, productivity, and operational planning. Before that, Jan was President and Site Head at Novo Nordisk. In this role he was responsible for the establishment of the Novo Nordisk Research Center Inc. in Seattle, a multi-million direct investment endeavor changing the face of biomedical research and building world-class protein technology platforms. Voted one of the "Best Workplaces in Washington State", the Research Center has created a unique culture of fun and ingenuity becoming a hub for the Novo Nordisk' R&D activities in the US with research sites across four states. Jan has also headed the Global Business Intelligence unit at Novo Nordisk Corporate Finance and held various international finance and operations roles in Copenhagen, Zürich, and Princeton, NJ. Before joining Novo Nordisk, Mr. Beck worked in the Corporate Finance Group at Carlsberg A/S, Copenhagen, Denmark. He holds a M.Sc. degree in Economics and Business from Copenhagen Business School.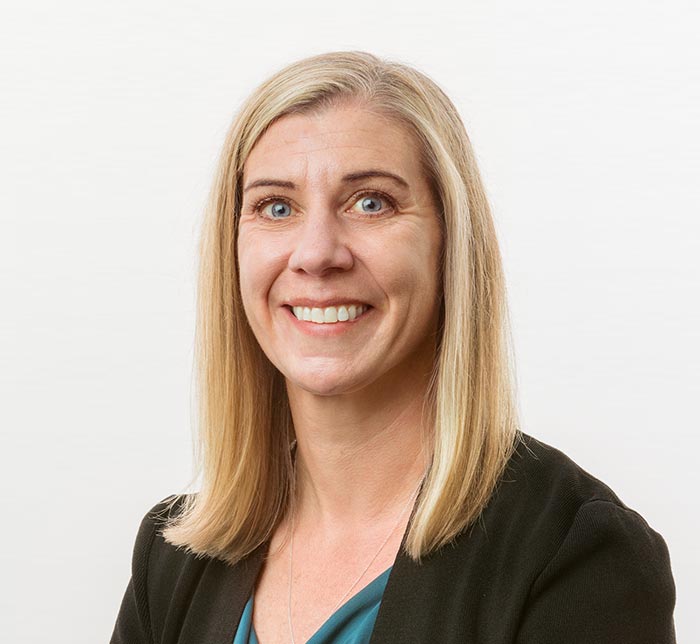 Courtney Crane PhD
Senior Vice President, Research
Courtney Crane is the Senior Vice President, Research at Mozart Therapeutics. Previously as an Associate Professor at the University of Washington, she established and mentored a research team that developed novel cell therapy platforms using gene edited natural killer cells and macrophages for the delivery of several classes of soluble proteins, including cytokines, bispecific T cell engagers, and full-length antibodies. During this time, she established several industry sponsored research programs, and successfully out-licensed multiple technologies developed in her lab to a publicly-traded biotech company. Dr. Crane received her Ph.D. in Immunology from the University of Virginia under the mentorship of Dr. Margo Roberts, and completed her postdoctoral research at the University of California, San Francisco studying the dysregulation of immune responses in brain tumors with Drs. Lewis Lanier and Andrew Parsa before starting an independent research program as academic faculty. She is an author on over 30 peer-reviewed publications and patents and continues her role as strategic advisor for public and privately-held biotechnology industry partners.
Board of Directors
Steven Gillis PhD
Chairman
Steven Gillis has been a managing director at ARCH Venture Partners since 2005. Dr. Gillis was a Founder and Director of Corixa Corporation and served as the company's Chief Executive Officer since inception and as its Chairman, until its acquisition by GlaxoSmithKline. Prior to Corixa, Dr. Gillis was Founder and Director of Immunex Corporation, which was acquired by Amgen for $16B. During his tenure, Dr. Gillis served as Immunex's Director of Research and Development, Chief Scientific Officer and Chief Executive Officer of Immunex's Research and Development subsidiary. He was interim Chief Executive Officer of Immunex following its majority purchase by American Cyanamid Company, and was also a Board Member. He is credited as a pioneer in the field of cytokines and cytokine receptors, directing the development of multiple marketed products including Leukine, Prokine and Enbrel, and the regulatory approval of Bexxar and the novel vaccine adjuvant, MPL. Dr. Gillis received his B.A. from Williams College and his Ph.D. from Dartmouth College. He is an immunologist by training with over 300 peer-reviewed publications, and serves as a Director or Chairman in multiple private and publicly-held biotechnology companies.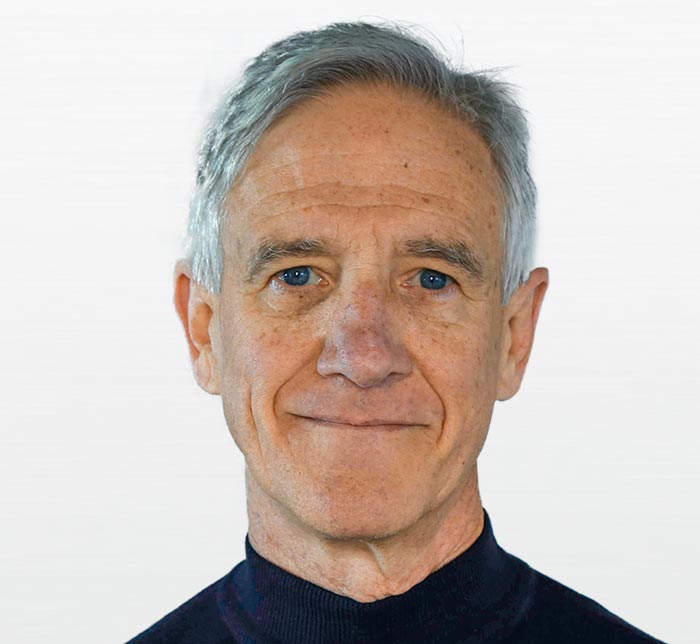 Tom Daniel has more than 20 years of experience leading and building research and development organizations and leading investments in new companies at the forefront of innovative applications of science and healthcare. During the past five years, he served as a Venture Partner at ARCH Venture Partners, following a decade as President of Global Research and Early Development at Celgene Corporation. He previously served in senior leadership roles at AmbRx, Amgen and Immunex. Tom currently serves as Chair at LocanaBio, and is Director at a number of private and publicly-held companies. He is Chair of Life Science Cares-San Diego, a Trustee of Reed College, a Director at Scripps Research and Chair of the Board of Overseers, and is a senior advisor to several private biotechnology companies. A nephrologist and former academic investigator, he was previously C.M. Hakim Professor of Medicine and Cell Biology at Vanderbilt University. Dr. Daniel received his M.D. from the University of Texas, Southwestern, trained in molecular genetics at UTSW, and completed his residency in Internal Medicine at Massachusetts General Hospital.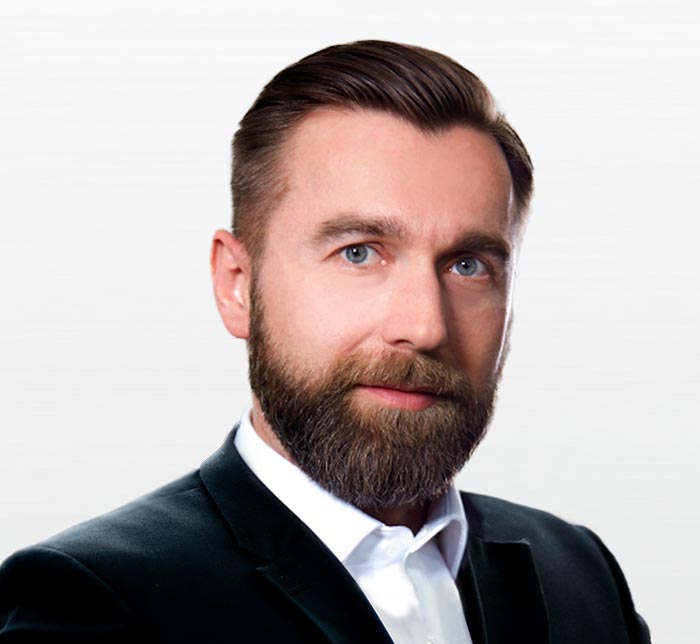 Peter Dudek has over 13 years of experience in the life sciences industry spanning research, company building, and corporate and traditional venture, across a broad range of therapeutic areas and modalities. He currently serves as President and Managing Partner of Merck's MRL Ventures (MRLV) Fund and is responsible for its investments in Ambagon Therapeutics, Caraway Therapeutics, Carisma Therapeutics, HotSpot Therapeutics, Imago Biosciences (NASDAQ: IMGO), Kymera Therapeutics (NASDAQ: KYMR), Xilio Therapeutics, and Mozart Therapeutics. Prior to MRLV, he was a Principal with Wellington Partners, a European venture fund with more than $1B under management. He has held roles at Entrepreneurs Fund and at the corporate venture arm of Novartis. Dr. Dudek received his B.Sc. with Honors from the University of British Columbia, and was a research associate at the BC Centre for Disease Control. He obtained his Ph.D. from the University of Geneva, and was a Postdoctoral Fellow at the University of Oxford.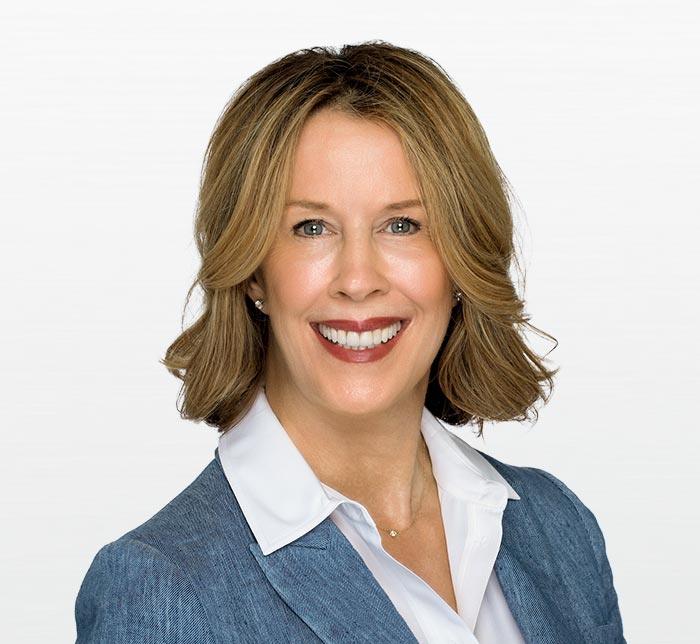 Julie Gilmore PhD
Director
Julie Gilmore is the Site Head and Chief Operating Officer for Lilly Gateway Labs, a shared innovation lab located in South San Francisco, designed to speed the discovery of innovative medicines through collaboration with local biotech companies. She joined Eli Lilly after receiving her Doctorate in Membrane Biophysics from Purdue University and her Postdoctoral Fellowship in Drug Transport from Indiana University School of Medicine. During her 20-year plus career at Lilly, Julie has held several leadership and scientific positions across research and drug development, including Head of Information Sciences and Clinical Operations for Lilly Europe, Global Head of Scientific Communications, and most recently, Senior Director of Portfolio Management for the Neurodegeneration and Pain Early Phase Portfolio. Julie is on the Board of Governors for BioCom and the Board of Directors for California Life Sciences. She also serves as a mentor and advisor to several university graduate school programs including locally at UCSF.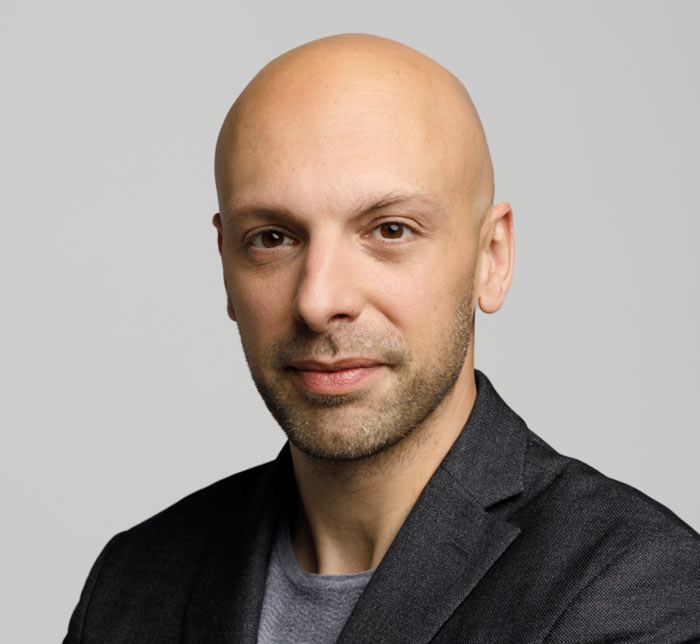 Lucio Iannone PhD
Director
Lucio Iannone is Vice President of Venture Investments at Leaps by Bayer, the investment arm of the global life sciences company Bayer. Dr. Iannone is responsible for developing investment cases and deal execution and managing the health investment team. He is also involved in the sourcing, screening, and mentoring of companies with game-changing science. As an investor, Lucio is also serving as board member for Khloris Biosciences, Pyxis Oncology, Immunitas Therapeutics, eGenesis, Mozart Therapeutics and Axxam. Before joining Leaps by Bayer, he had held several senior roles in biotechnology companies and venture capital firms. He received his M.Sc in molecular biology from Cambridge university and Ph.D. in Medicine from Imperial College in London. Dr. Iannone's expertise is in cell and gene therapy, and in several therapeutic fields such as oncology, immunology and gene therapy.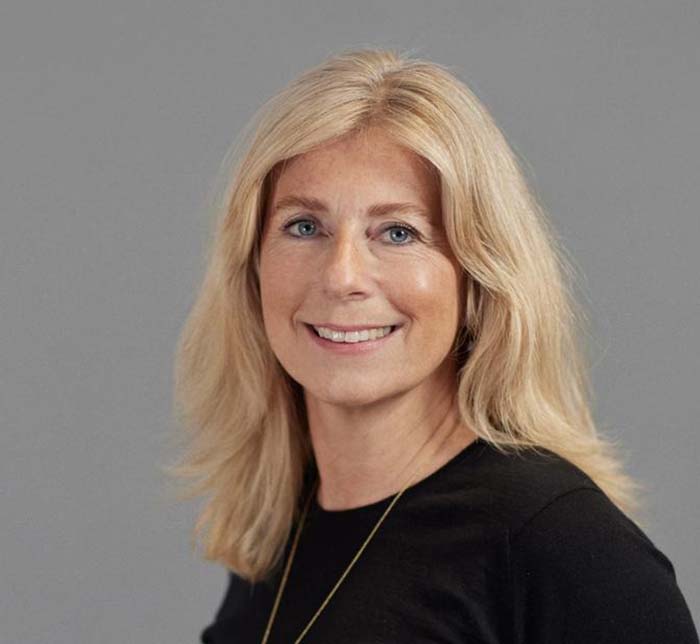 Henrijette Richter
Managing Partner
Henrijette Richter is one of our managing partners and an active member of the Capital Funds team, our flagship fund dedicated to early-stage biotechs and MedTechs.
She joined Sofinnova in 2014, and her investments and board involvements include Mozart Therapeutics, Muna Therapeutics, Nitrase Therapeutics, Nodthera, Twentyeight-Seven Therapeutics, Asceneuron, Delinia (sold to Celgene), and iOmx Therapeutics.
Henrijette was attracted by Sofinnova Partners' focus on a positive, consensus-oriented environment and its philosophy of investing in people.
Prior to Sofinnova, Henrijette was part of the team that founded Novo Seeds in 2007, and as an Investment Director, she was instrumental in the creation, financing and building of companies such as Orphazyme (ORPHA.CO; ORPH), Avilex Pharma, EpiTherapeutics (sold to Gilead), and Lysogene (LYS, Euronext Paris).
Henrijette holds a combined Ph.D. and Industrial Scientist degree in Molecular Biology from the University of Copenhagen and Novo Nordisk A/S. She did her postdoctoral fellowship at the MIT Center for Cancer Research in Massachusetts.
SCIENTIFIC Advisory Board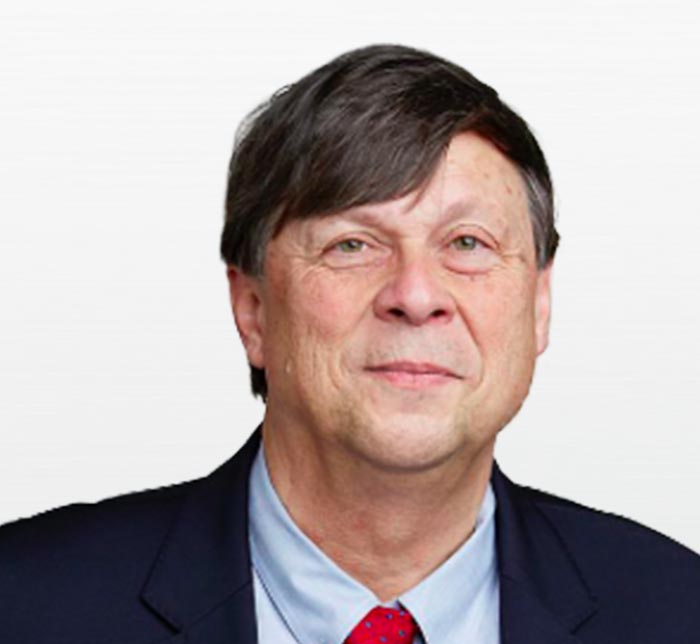 Mark Davis PhD
Scientific Co-Founder
Mark M. Davis is the Director of the Stanford Institute for Immunology, Transplantation and Infection (ITI), the Avery Family Professor of Immunology, and a Howard Hughes Medical Institute Investigator. He is well known for identifying many of the T-cell receptor genes, which govern specificity for T cells, and his work characterizing their binding properties and behavior on cell surfaces, including the demonstration that T cells can detect and respond to even a single antigenic peptide-MHC complex. He also developed a novel way of labeling specific T lymphocytes ("peptide-MHC tetramers"), which is widely used in both clinical and basic immunology studies. His current research interests focus on human immunology, specifically a "systems level" understanding of an immune response to vaccination, infection and autoimmunity, as well as methods to better understand human T cell responses. He received a B.A. from Johns Hopkins University and a Ph.D. from the California Institute of Technology with Leroy Hood. He was also a postdoctoral and staff fellow William Paul at the Laboratory of Immunology at the NIH before joining the Stanford faculty. He has received many honors and awards, including the Gairdner Award, the Paul Ehrlich Award and the King Faisal Prize, among others. He is also a member of the National Academy of Sciences, the National Academy of Medicine, and the Royal Society of London.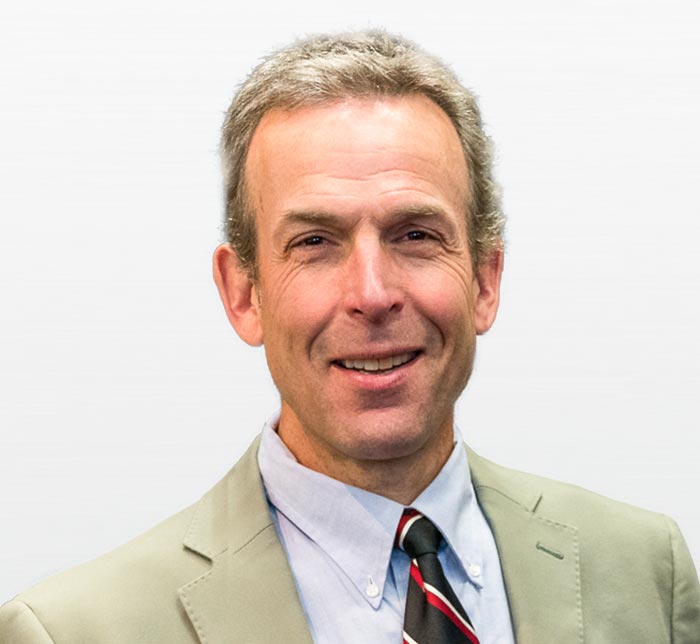 K. Christopher Garcia PhD
Scientific Co-Founder
K. Christopher Garcia is a Professor of Molecular and Cellular Physiology and Structural Biology at the Stanford University School of Medicine. Dr. Garcia's research interests reside at the cell surface, and his laboratory is investigating structural and functional aspects of cell surface receptor recognition and activation, in receptor-ligand systems with relevance to human health and disease. After two years of post-doctoral work at Genentech. under Dr. David Goeddel in the Department of Molecular Biology, where he learned the emerging technologies of protein engineering and recombinant protein expression, Dr. Garcia moved to a second post-doctoral fellowship at The Scripps Research Institute in the laboratory of Professor Ian Wilson, where he succeeded in determining the first crystal structures of the T cell receptor and then its complex with peptide-MHC. Dr. Garcia started his lab at Stanford University School of Medicine in 1999, where he also became an Investigator in the Howard Hughes Medical Institute. He received his B.S. in Biochemistry from Tulane University, and his Ph.D in Biophysics from Johns Hopkins University. Dr. Garcia was elected to the National Academy of Sciences in 2012, and the National Academy of Medicine in 2016.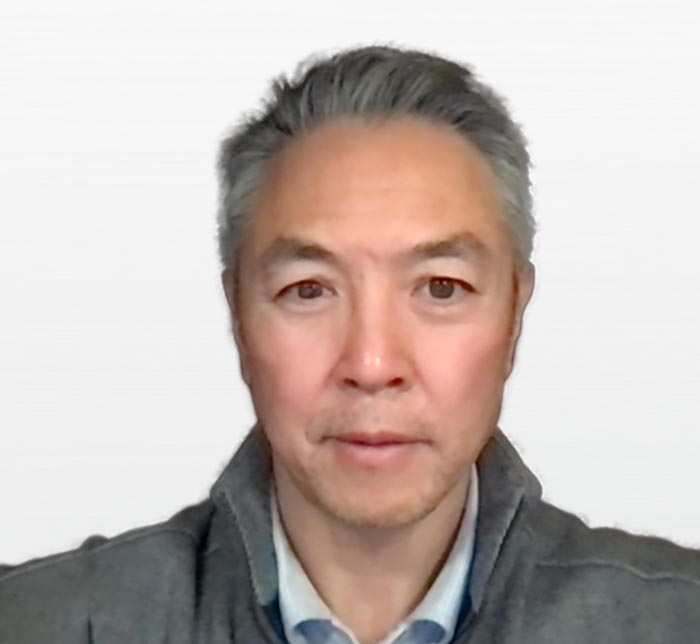 Calvin Kuo MD PhD
Scientific Co-Founder
Calvin Kuo is the Maureen Lyles D'Ambrogio Professor of Medicine (Hematology) at Stanford University School of Medicine. His research focuses on cancer modeling in 3D organoid cultures, biology of intestinal and lung stem cell populations, and molecular regulation of angiogenesis and the blood-brain barrier. He received an A.B., Harvard College, Biochemical Sciences and his M.D./Ph.D., at Stanford University Medical School, with a focus on Cancer Biology. He conducted his residency at Brigham and Women's Hospital, Internal Medicine, and a Fellowship at Dana-Farber/Partners in Adult Oncology. He is an elected member of the Association of American Physicians, American Society for Clinical Investigation and AAAS.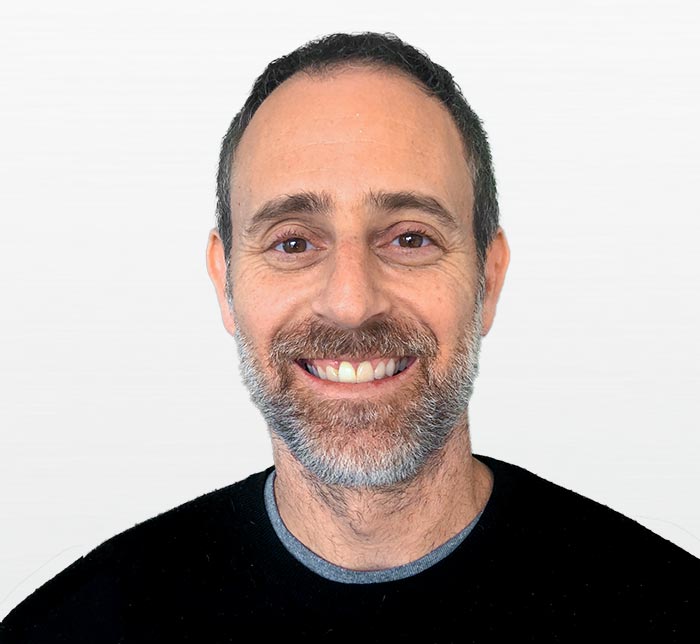 Michael Rosenblum is Professor of Dermatology and Vice Chair of Research at the University of California San Francisco (UCSF) and is formally trained as an immunologist and a board-certified dermatologist. He graduated from UCSF's prestigious Physician-Scientist Training Program in Dermatology and is the recipient of several distinguished awards, including the NIH's New Innovator Award and a Burroughs Wellcome Career Development Award for Medical Scientists. The central focus of Dr. Rosenblum's research is to understand the fundamental mechanisms of how immune responses are regulated and how this knowledge can be exploited for therapeutic benefit. Recent research has examined the biology of Regulatory T cells and Effector T cells resident within skin, humanized mouse models for studying the immunology of skin, and the interaction of the skin microbiome with the immune system. He was the scientific co-founder of Delinia Bio, which was acquired by Celgene. He is also co-founder of TRex Bio and Sitryx Bio, and has authored more than 85 basic science research papers. He received his M.D./Ph.D. from the Medical College of Wisconsin. He is a member of the American Association of Immunologists, Society for Investigative Dermatology, American Academy of Dermatology and Federation of Clinical Immunology Societies.
Investment Partners